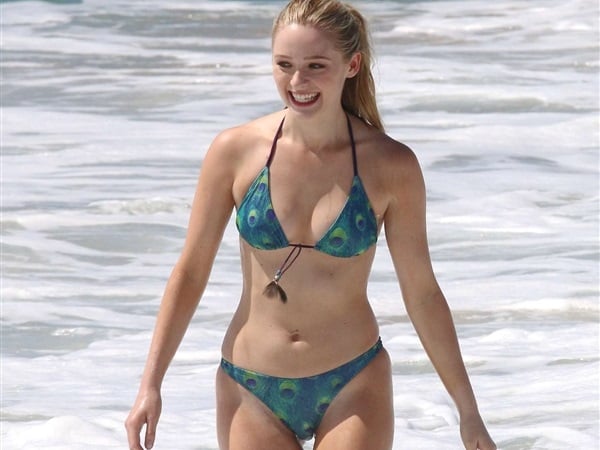 ---
Greer Grammer is the star of MTV's hit series "Awkward", as well as the daughter of "Cheers" and "Frasier" star Kelsey Grammer. However, in the photos below Greer is simply another blonde whore defying Allah's will by brazenly flaunting her nearly nude body in a bikini on the beach.
Yes there is no denying that the sight of Greer's wet bikini clinging to her tight female frame as her perky tits glisten in the sun goes directly against the teachings of the holy Qur'an and thus is a tremendous insult to us pious Muslims.
Greer Grammer must cover her shameful feminine body at once, or she will face Islam's righteous wrath. In fact, if there were Muslims on this beach at the time Greer was frolicking around in her bikini we would not have been able to contain our outrage, and you better believe we would have thrown our sandals at her and pelted her with sea shells. It is part of the reason I am banned for life from most of the beaches in Southern California.