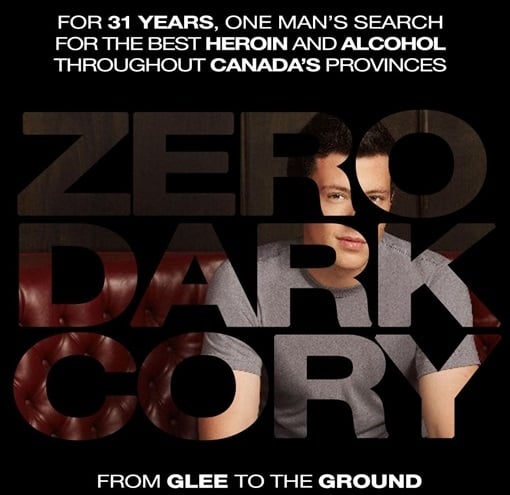 ---
"Glee" star Cory Monteith's untimely death from a heroin and alcohol overdose earlier this week is being made into a movie.
The film tentatively titled "Zero Dark Cory", will be a lighthearted musical (of course) cataloging Cory's meteoric rise from being a homoqueer drug addict in the frozen land of Canada, to being a singing homoqueer drug addict in Hollywood on the hit TV show "Glee".
Throughout the movie Cory Monteith will struggle to find the right combination of black tar heroin and alcohol to put an end to his miserable existence, only to finally find it back in his hometown in Canada. The film concludes with the whole cast of "Glee" singing "Home Is Where The Heart Stops" at Cory's funeral.