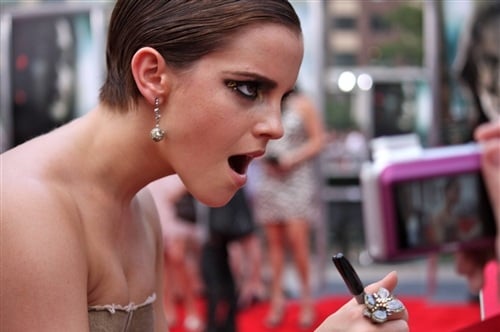 ---
As has been well documented on this holy Islamic gossip site, actress Emma Watson is a total slut.
If further proof was needed on just how much of a depraved whore Emma Watson is, look at the face she is making while she is signing autographs for fans in the photo above.
Emma can obviously not do anything without thinking about having genitals shoved in her mouth, so she walks around in a constant state of oral anticipation. Truly Emma Watson is the poster child for Western immorality and sexual depravity.