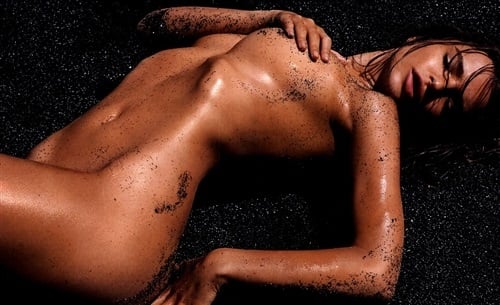 ---
Model Emily Ratajkowski poses for some covered topless and almost nude photos for the new issue of GQ magazine.
Does Emily Ratajkowski think we are going to be impressed by these covered topless pics? We have literally seen her tits (and bare vagina I might add) in photo shoots hundreds of times in the past (see here, here, and here). It is tremendously hypocritical of Emily to start covering her breasts now that she is becoming more well known.
Emily Ratajkowski is going to have to learn that you can not put the milk back in the cow, and no one is going to care about her "almost" showing her breasts in photos like these. The only thing Emily Ratajkowski can do now to stay relevant is fully embrace her degenerate nature and become even more depraved, and that means doing some ass gaping and scat stuff. Perhaps when Maxim comes calling Emily will get back on track.