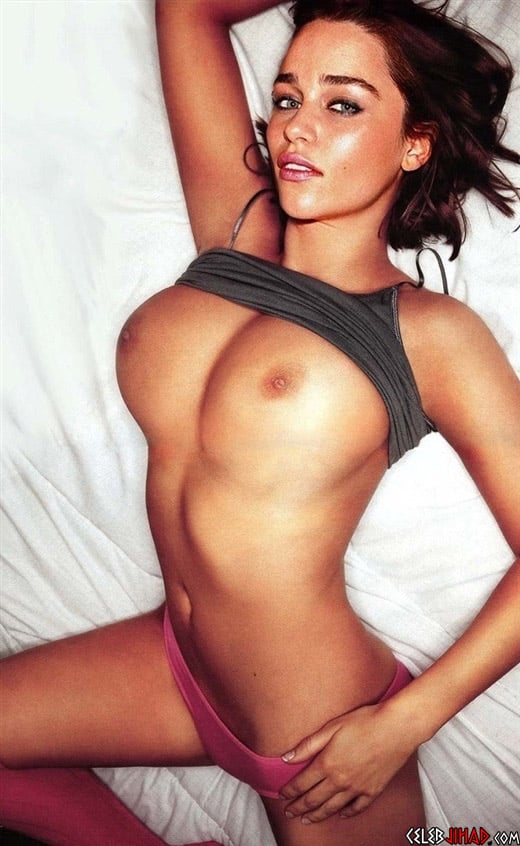 ---
Emilia Clarke finally poses topless while she is not starring as "Mother of Dragons" Daenerys Targaryen on the hit HBO series "Game of Thrones".
It is good to see that in real life Emilia Clarke is just as eager to show off her tits as her character is on "Game of Thrones". For Emilia is much more attractive with her natural brunette hair, so much so in fact that I could not resist allowing her to temporarily join my harem after seeing this topless pic.
As you can see in the photo above, I wasted no time in covering Emilia Clarke's face with my precum. If she continues to serve me well, I may just blast her entire face with by baby batter. A real treat for Emilia, for not only is a facial from a Muslim man like myself a tremendous honor, but it is also a powerful exfoliant as the coarse acidic nature of our semen has been known to strip away quite a few layers of skin leaving the recipient with a fresh-faced youthful appearance.