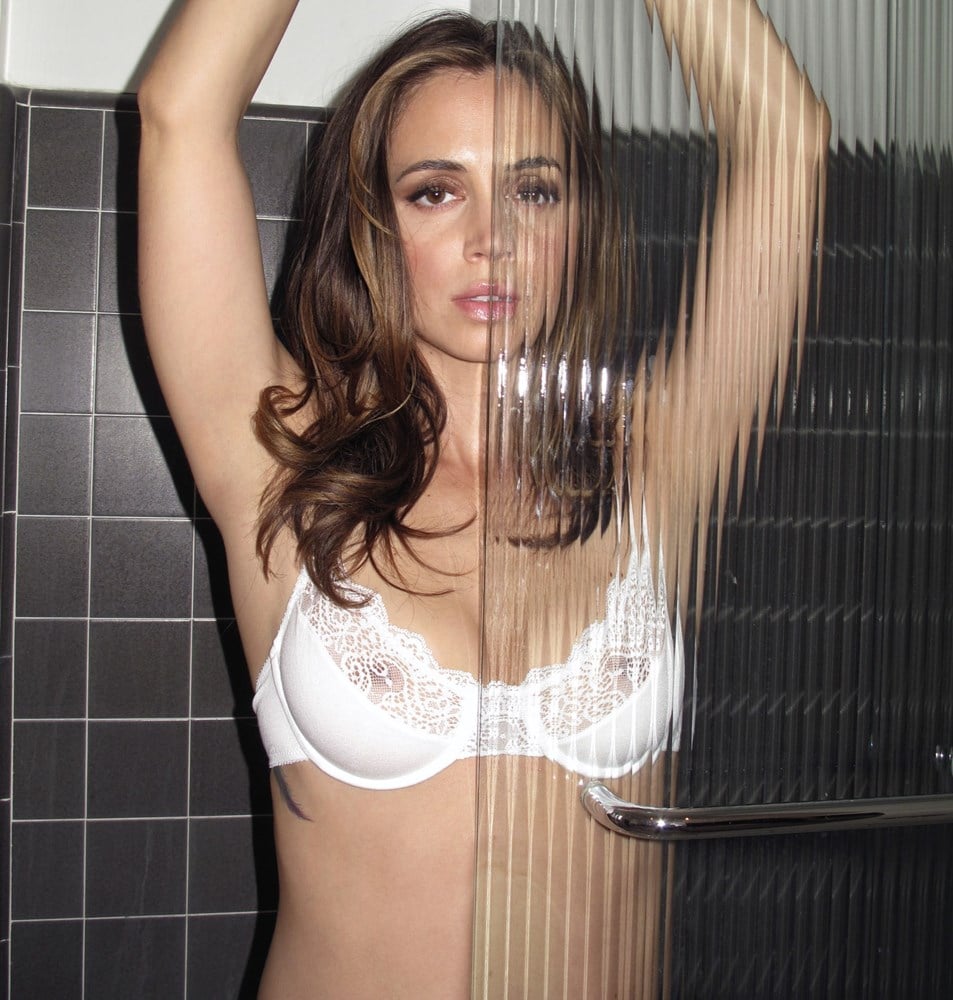 ---
Eliza Dushku celebrates winning the #MeToo movement by showing her nipples in a lace bra in the photo above… If you haven't heard, Eliza recently won a $9.5 million dollar sexual harassment settlement from the Zionists at CBS over her allegations that her "Bull" co-star Michael Weatherly made an "inappropriate joke" and "commented on her appearance" while on set.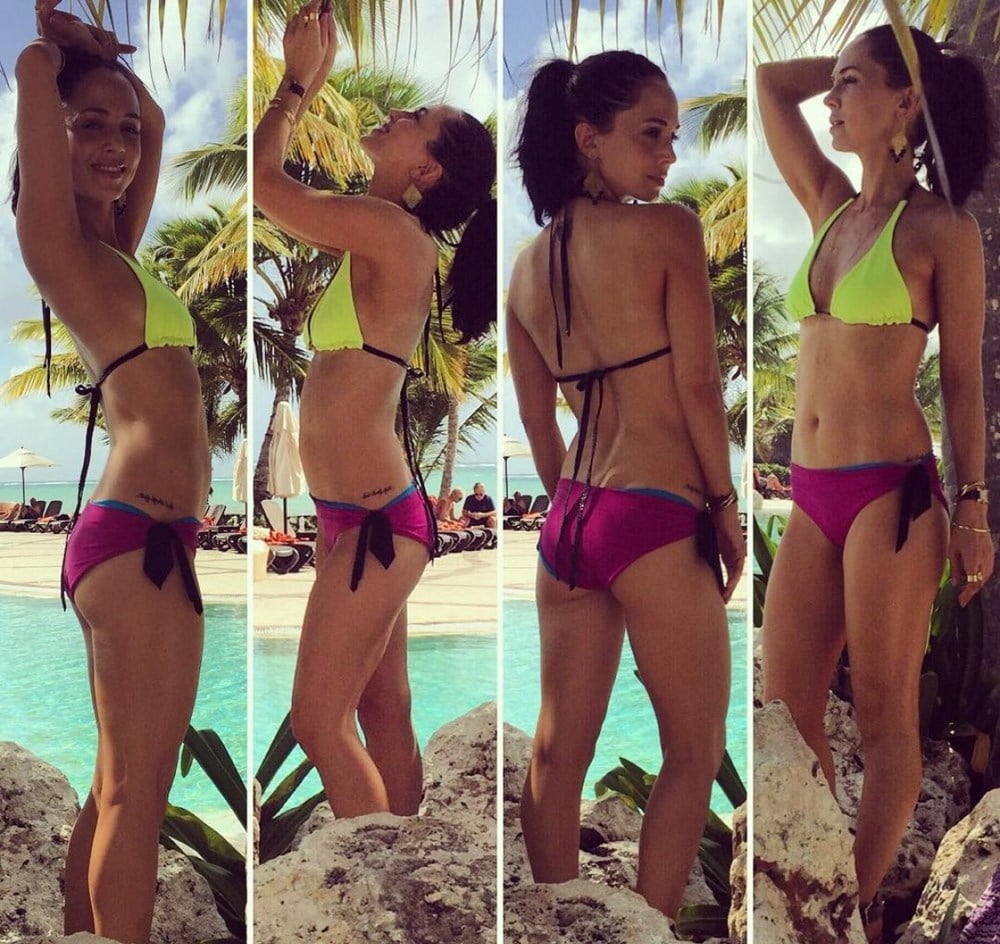 Kudos to Eliza for out Jewing the Jew and hitting them where it hurts… right in the Shekles! To add insult to injury, Eliza recently shared the bikini pics above of her smirking as she lives it up on a luxurious tropical island.
Yes, thanks to the #MeToo movement Eliza Dushku has gone from a struggling former child star to being one of the highest paid women in all of heathen Hollywood overnight. To celebrate this remarkable achievement and the impending collapse of the Satanic entertainment apparatus that this signals, let us take a moment this "Throwback Thursday" to enjoy the hypocrisy of a young Eliza gleefully whoring her tight body in various bikinis in the video above.