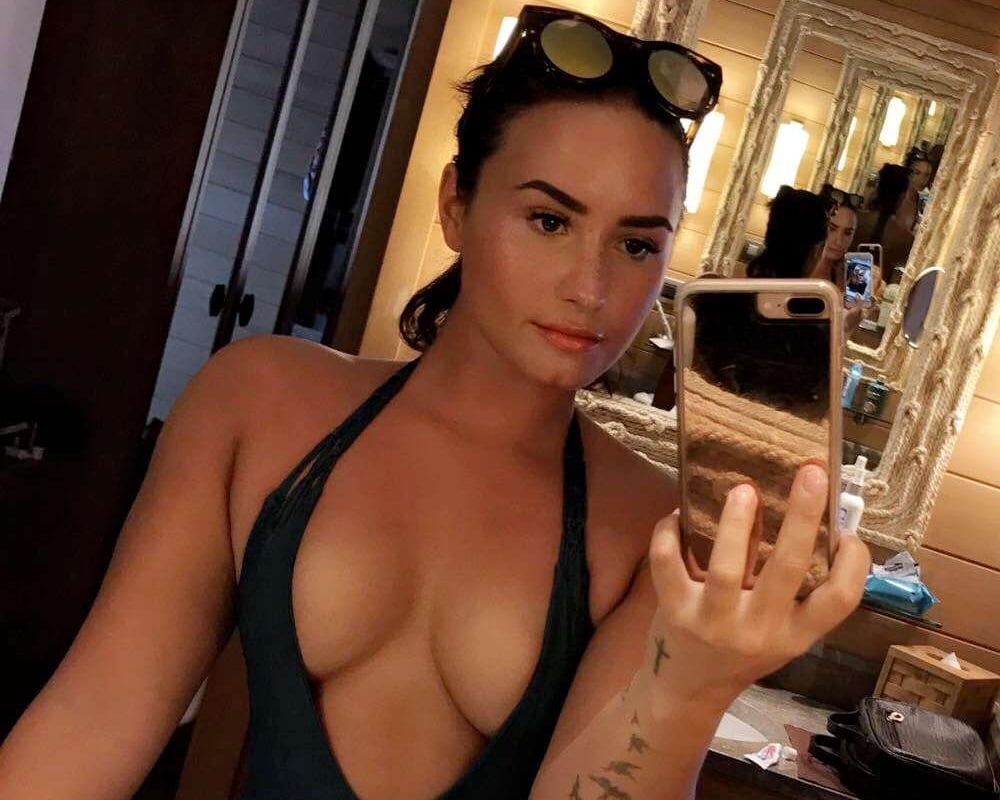 ---
Demi Lovato brazenly flaunts her deep cleavage in a series of extremely poorly designed swimsuits in the selfie photos below.
Only in the barbaric infidel West would they be depraved enough to design women's swimwear that actually accentuates a woman's sinful breasts. Contrast this slut suit with the righteous burkini which does an excellent job of not only obscuring women's wicked flesh, but also compressing and thus suppressing their blasphemous feminine curves.
Yes there is no denying that Demi Lovato and her fat titties would look much better if they were duct taped down and hidden away behind a burkini. In fact, in Demi's case she would benefit greatly from wearing a full swim facial veil as well to hide her busted looking mug. Granted if the veil ever gets wet it would almost certainly clog up Demi's air passages and suffocate her, but that is just an added benefit.