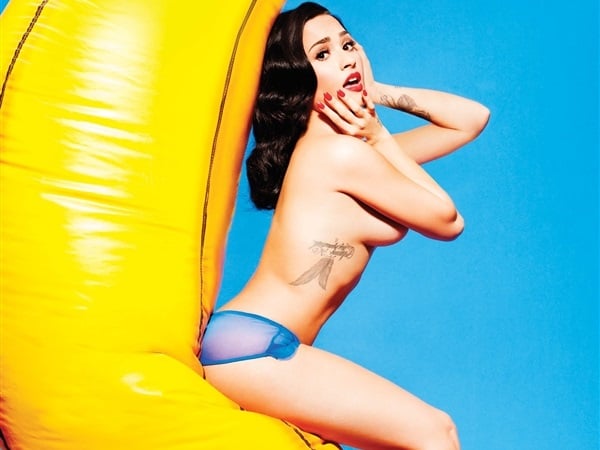 ---
The flesh colored airbrushed mass that is showing off its dumpy ass in a thong and just barely covering its sloppy titties in the photos below is reportedly Demi Lovato in the new issue of Complex magazine.
Of course the hypocrisy of heathen Hollywood is quite evident when they send their shyster lawyers to threaten to sue this most holy of Islamic celebrity gossip websites for the alleged "Photoshopping" of nude photos while kike smut mags like Complex can publish these clearly heavily edited Demi Lovato pics with impunity.
To illustrate this point further we have included three behind the scenes pictures from this photo shoot at the end of the gallery. As you can see, when comparing those photos to the ones from the magazine, the Hebrew hacks at Complex obviously performed a ton of shoddy Photoshopping to lessen Demi's fugly pig face and smooth out and shrink her meaty cottage cheese riddled thighs.