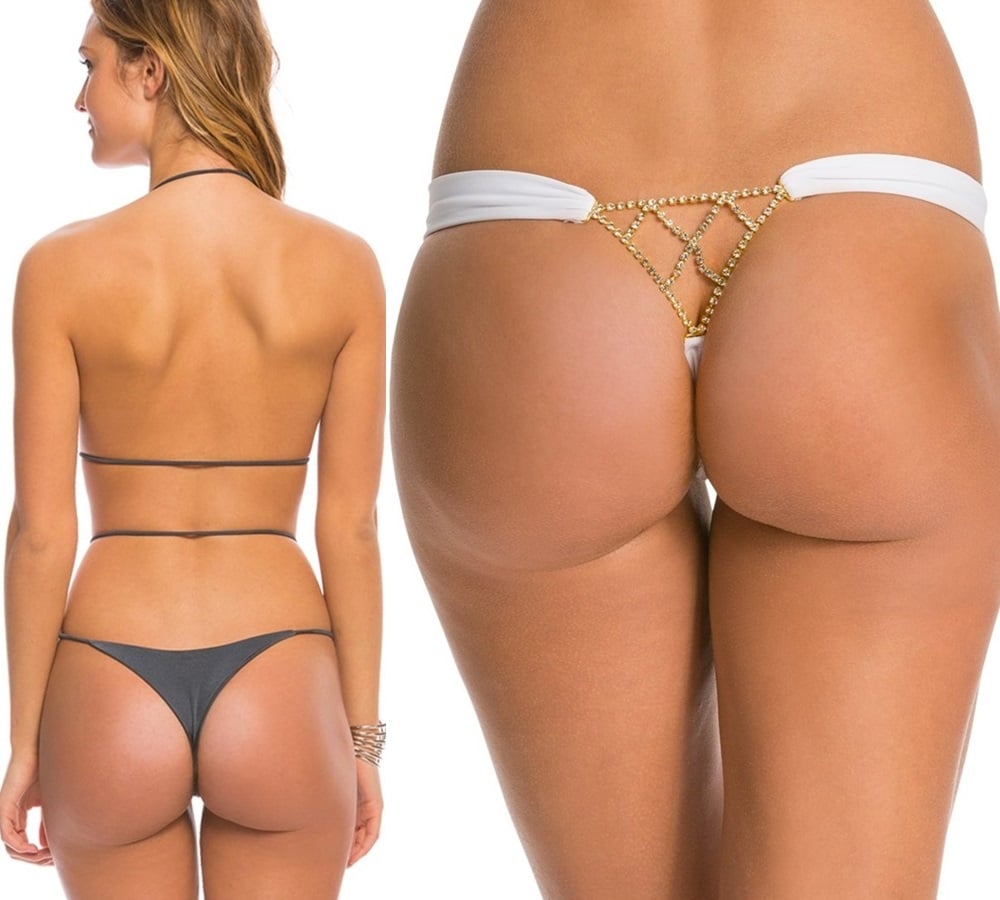 ---
If you are like me then on occasion you grow tired of the vulgar vile whoring of infidel women in the mainstream, and enjoy clearing the palette with some more subtle sluttery. Unfortunately with the Sear's women's underwear catalog no longer being delivered by mail we must make due with the models on swimsuit company websites, and in this genre Claire Gerhardstein reigns supreme.
As you can see from the thong compilation video above and photos below, Claire is perhaps the world's best ass model. For not only does Claire have a nearly perfectly shaped tight toned booty, but she appears to be extremely obedient as she stands in front of a stark white wall doing the same turn over and over again.
Yes, there is no "twerking" or other such jiggaboo jiggling for Claire Gerhardstein, as she knows her job is to turn around, show her ass, and shut the fuck up. If only all kuffar women were this well behaved.