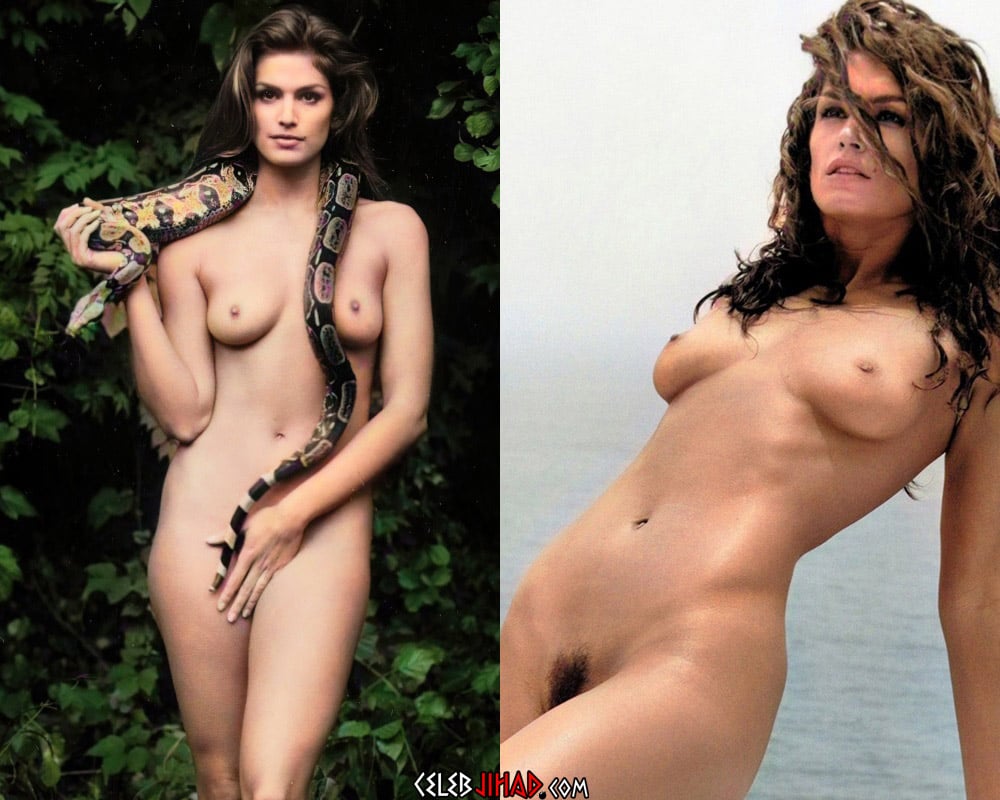 ---
The gallery below features all of supermodel Cindy Crawford's formerly black and white nude photos from her younger years colorized and enhanced using our A.I. (Advanced Islamic) technology.
I know it may be hard to believe because our holy Muslim image enhancing skills are beyond compare, but all of these pics were once black and white. Of course it should come as no surprise to find out that Cindy had so many black and white naked pics taken of her back in the day, as she has been whoring her blasphemous bare female flesh for the better part of a century now.
Frankly it is surprising that some of these photos don't feature obsolete references like horse-drawn carriages, phonographs, or the milkman… But I guess an attractive white biological female being put on pedestal and photographed is its own feature that dates these pictures to a different time.