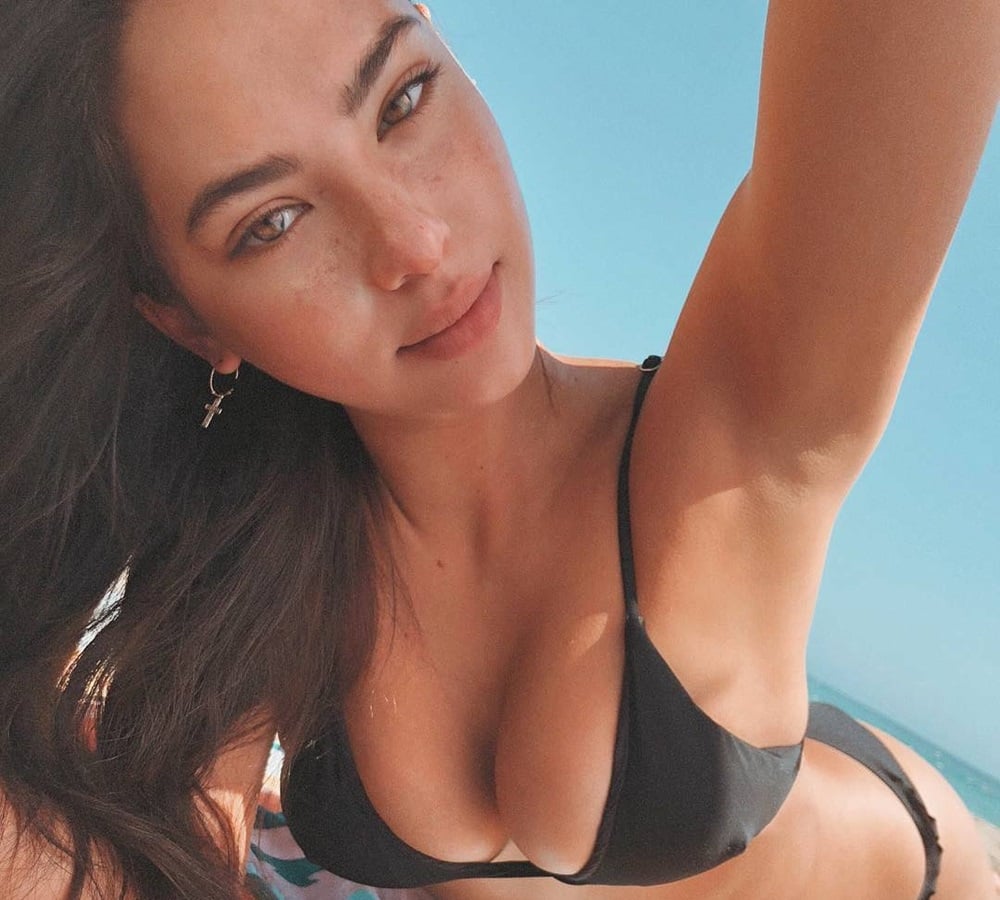 ---
Christen Harper is an aspiring model and actress and girlfriend of Los Angeles Rams quarterback Jared Goff. With the Rams bound for the Super Bowl to take on Tom Brady and the New England Patriots now is the opportune time to review Christen's "hottest" photos compiled into the gallery below.
When it comes to American football us powerful Muslims are experts, for all of our wives are tight ends who convert into wide receivers on our wedding nights. That is why I can state with 1000% confidence that the Rams are going to win the Super Bowl.
For at the end of the day the game always comes down to the play of the quarterback, and the quarterback's play is directly related to how hot the piece of ass waiting for him after the game is. And there is no denying that Christen Harper is many times more desirable than Tom Brady's banged out old Brazilian whore Gisele.