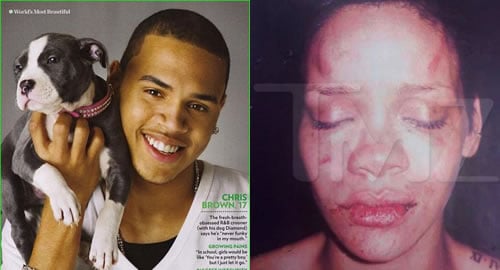 ---
Chris Brown is said to be "violently angry" after learning that ticket sales for his Fan Appreciation Tour are falling flat. The singer, who used to sell out stadiums, can't even fill up a venue as small as the House of Blues.
Things have gotten so bad that Brown has taken to searching through his fan club's database and confronting members who have not purchased tickets.
One such fan, Lisa Nordberg of Albany, NY, was persuaded to purchase tickets after Brown gave her a violent shaking. Another lucky fan, LaDawn Jackson of Chicago, IL, received two complimentary tickets and a vicious blow to the head.
"Chris didn't hit me, I just fell," said Jackson, whose left eye was swelled shut.
Added Jackson, "Besides, Chris just gets really emotional because he loves his fans so much! He's only human! You don't understand him like I do!"