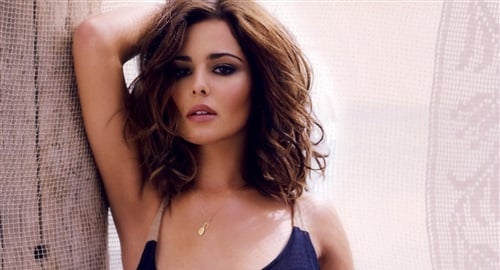 ---
For those of you "Yanks" who do not know who Cheryl Tweedy is, she is a piece of trash from the UK who thinks she is a pop star.
When the British aren't busy cleaning chimneys and dancing on rooftops, they "flog their knobs" to Cheryl Tweedy pictures because the majority of their women are extremely homely looking. Of course that wouldn't be a problem if they were not such a depraved society and required their women to wear the burqa like Allah demands, but I digress.
What separates UK trash like Cheryl Tweedy from trashy girls in the US is that she lacks basic common sense. Just look these pics from Cheryl Tweedy's official 2011 calendar. In not one picture do we get a good shot of her tits and vag while she is trying to be "sexy".
If Cheryl didn't want to show her cooch she could have at least been provocative and taken a pic of herself taking a dump on the Israeli flag. How does Cheryl Tweedy expect to sell calendars with these boring pictures?