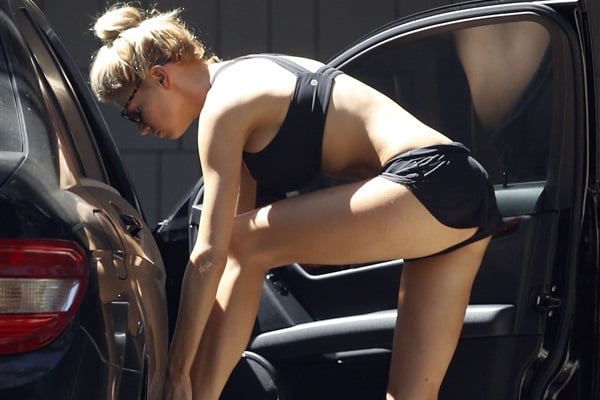 ---
Busty model Charlotte McKinney dresses up for a workout in a sports bra and very short shorts in the candid photos below.
Of course the greatest workout routine in the world for a woman is high intensity intervals of getting her orifices pounded out by a virile Muslim man, and that appears to be just the type of exercise Charlotte is aiming to perform by wearing this outfit in these pics.
For Charlotte has that snobby big tittied bleached blonde rich girl look that inspires us Muslim cocksman to want to bend her over and bang that stuck-up little ass of her's, before shooting ropes of our pungent man juice all over her slutty face. However, unfortunately for Charlotte she is in Los Angeles and not Mecca, so she'd be much more likely to get some dirty wetback's shank stuck up in her (while being robbed for her Mercedes) then a powerful Muslim's meat scud.