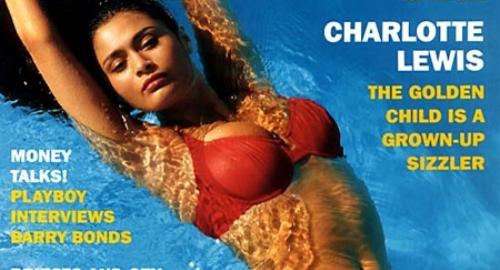 ---
In 1977 director Roman Polanski drugged and anally raped a 13-year-old girl while she begged him to stop. Though if she was on drugs I don't know why he should be expected to take her pleads to "stop" seriously.
In America at that time this was illegal (I'm pretty sure it is not any more, it was made legal in the Obama health care bill somewhere), so Polanski was forced to flee to France. Now another woman has come forward to claim that Roman Polanski raped her when she was just a teenager.
Charlotte Lewis, who starred in the Polanski film Pirates, spoke at a news conference Friday saying "he (Roman Polanski) sexually abused me in the worst possible way when I was 16 years old."
"In addition to the fact that both myself and his previous victim were underage, I believe that there are other similarities in the crime that he committed."
She continued, "Mr. Polanski knew that I was only 16 years old when he met me and forced himself upon me in his apartment in Paris. He took advantage of me and I have lived with the effects of his behavior ever since it occurred. All I want is justice."
She wants justice? Didn't Roman cast her as the star in his movie? You'd think Charlotte Lewis would have figured out how Hollywood works by now. Old dirty Zionists producers and directors bang young girls in the ass in exchange for starring roles in their upcoming movies. Talk to Miley Cyrus she'll explain it to you.