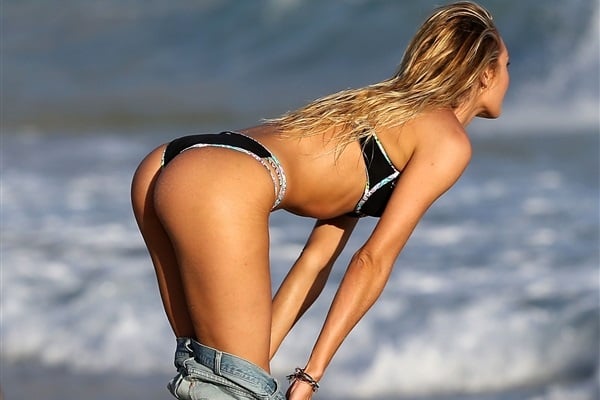 ---
Supermodel Candice Swanepoel shows off her world class ass in a thong bikini in the candid photos below.
It truly is a travesty that Candice Swanepoel has squandered her natural talents by whoring her body to help peddle cheap Chinese slut-wear for brands like Victoria's Secret, when she should have been putting it to good use in the harem of a virile Muslim man. For certainly there is no denying that Allah crafted Candice's exquisite frame specifically so that she would provide pleasure to us pious Muslims.
Yes it is a great crime against Islam that this thong bikini is in Candice's ass instead of the enormous manhood of a powerful Muslim. Only when the West is finally conquered and Candice and her fellow Victoria's Secret models are providing nightly services in the tents of us mujahideen will order be restored to the world and the will of Allah be done.