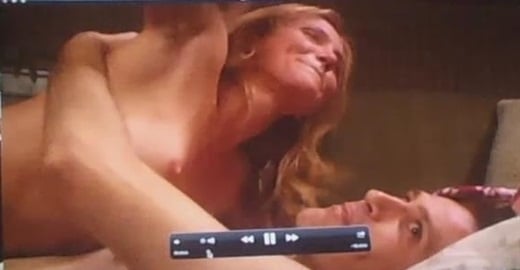 ---
In the lead up to the release of her new movie "Sex Tape", Cameron Diaz tried to entice the degenerate infidel public by talking non-stop about all the "hot" nude scenes she did for the film. Well the photos below are stills of all of Cameron Diaz's nudity in "Sex Tape", and as you can see they are many things, but not even setting your computer on fire could make them look "hot" (trust me I tried).
What Cameron Diaz failed to mention in her press tour is that the "Sex Tape" director didn't go back 40 years in a time machine and film Cameron naked when her face didn't look like an old catcher's mitt and her ass like a sack of potatoes.
Certainly Cameron Diaz has opened herself up to a class action lawsuit from moviegoers foolish enough to pay to see this sorry ass (pun intended) nude display. If this Cameron Diaz "Sex Tape" debacle doesn't open the American public's eyes to the fact that Hollywood is filled with nothing but lying whores then nothing will.