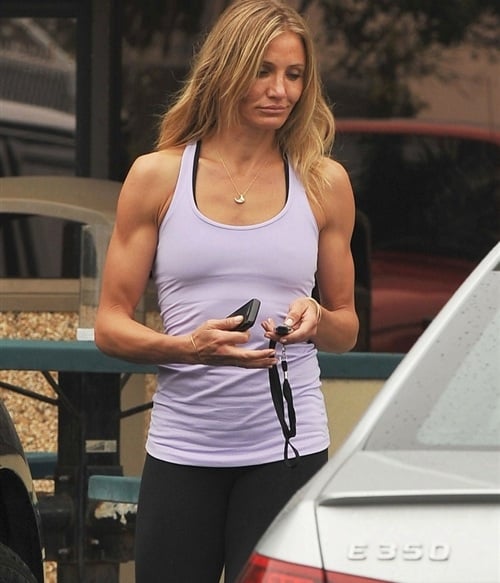 ---
Famous actress and infertile unwed shrew, Cameron Diaz has been taking her boyfriend, baseball player Alex Rodriguez's "vitamins".
According to friends it all started a few months ago when Cameron Diaz spent the night at A-Rod's (out of wedlock I might add) and she forget her Women's One A Day multivitamins at home. Cameron decided to take some of A-Rod's instead. While fumbling around in his medicine cabinet she could not find any vitamins, but she did come upon a box labeled "horse steroids". She figured those probably had her daily dose of Vitamin C, so she injected herself with the syringe inside.
Ever since that day Cameron Diaz has been feeling great. Even though, like most 38 year old women, she suddenly put on about 15lbs of lean muscle and her breasts have shrunk. Aging plays funny tricks like that, but as long as Cameron takes her A-Rod "vitamins" she'll continue to live her barren, loveless life for years to come.