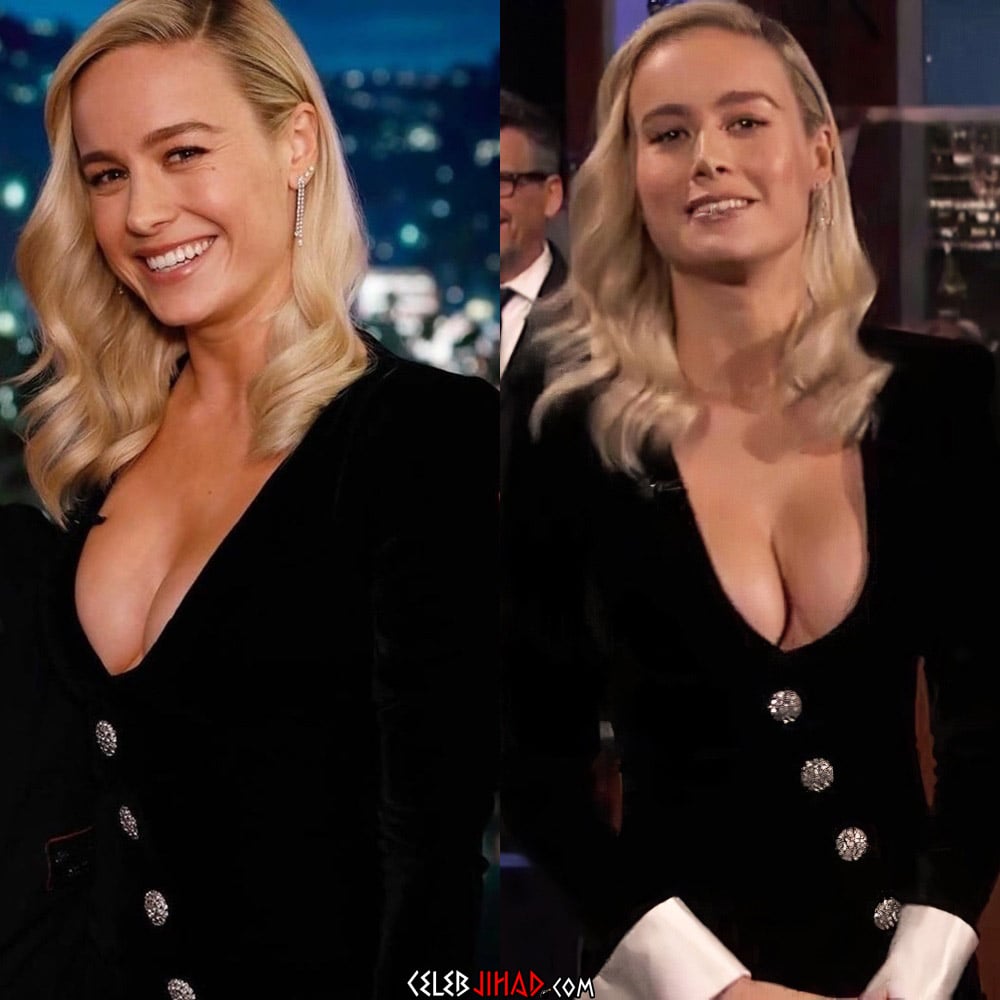 ---
As you can see in the photos above and video clips below, actress Brie Larson's titties were the special guest host of "Jimmy Kimmel Live!" last night in Los Angeles.
Since Jimmy Kimmel himself is a giant liberal boob that no one under the age of 35 finds even remotely appealing, it was certainly fitting that Brie's breast bags filled in for him.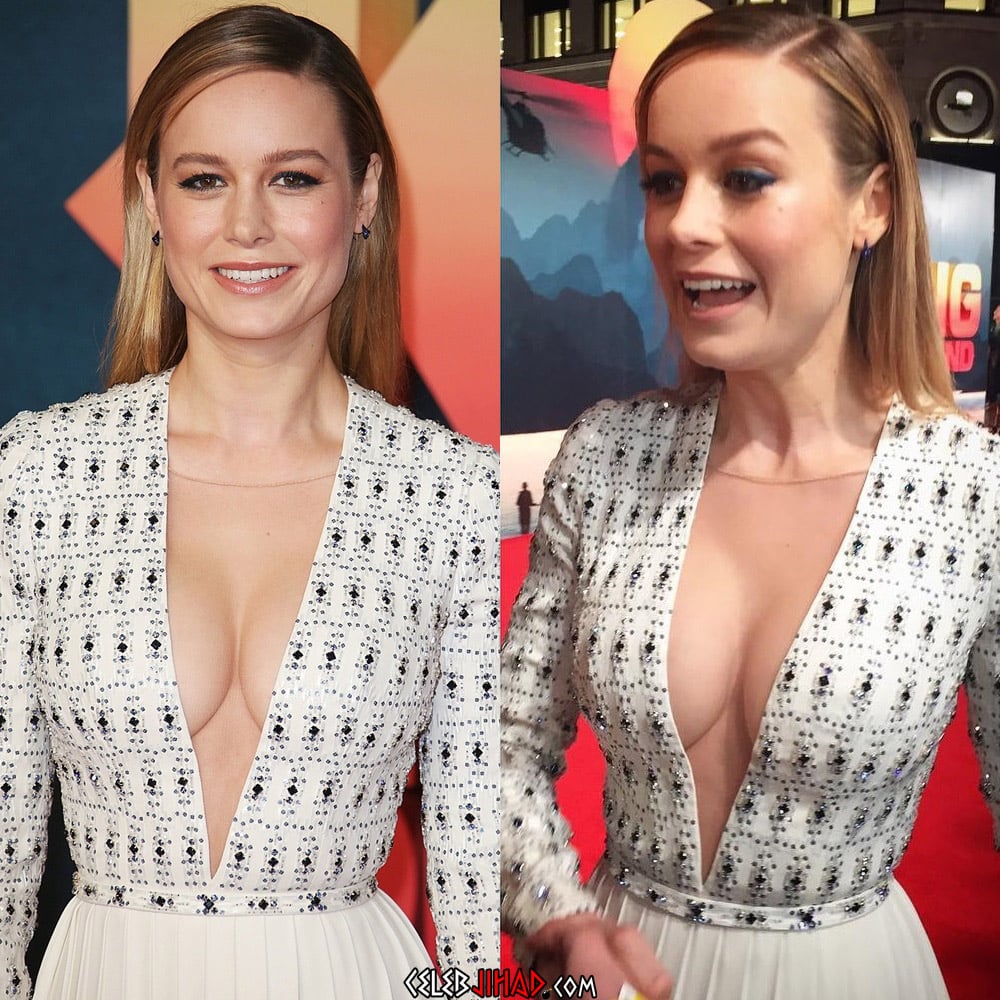 And speaking of annoying American leftists… Ever since Brie opened her mouth and tried to virtue signal how "woke" she is with some social justice bullshit, and became pretty much universally hated by everyone outside of New York and Los Angeles… She has really made a concerted effort to go back to what she is good at… Smiling nicely while her tits are pressed together… Thus leaving the feminist female empowerment rhetoric to the homely fat girls who no one likes anyway.