---
Bella Thorne live streams her tits while completely topless and trying on clothes in a changing room in the video above.
At first this video looked like it could be hidden camera bathroom footage (which is wildly popular in the Islamic world), and that Bella was erotically squatting down and straining to empty her bowls as she even states that she is "working it out" while breathing heavily. Sadly this was simply a tunic snake tease, and it is soon revealed that not only is Bella as constipated as ever (no doubt a side effect of her opiate addiction) but she is well aware that she is being filmed.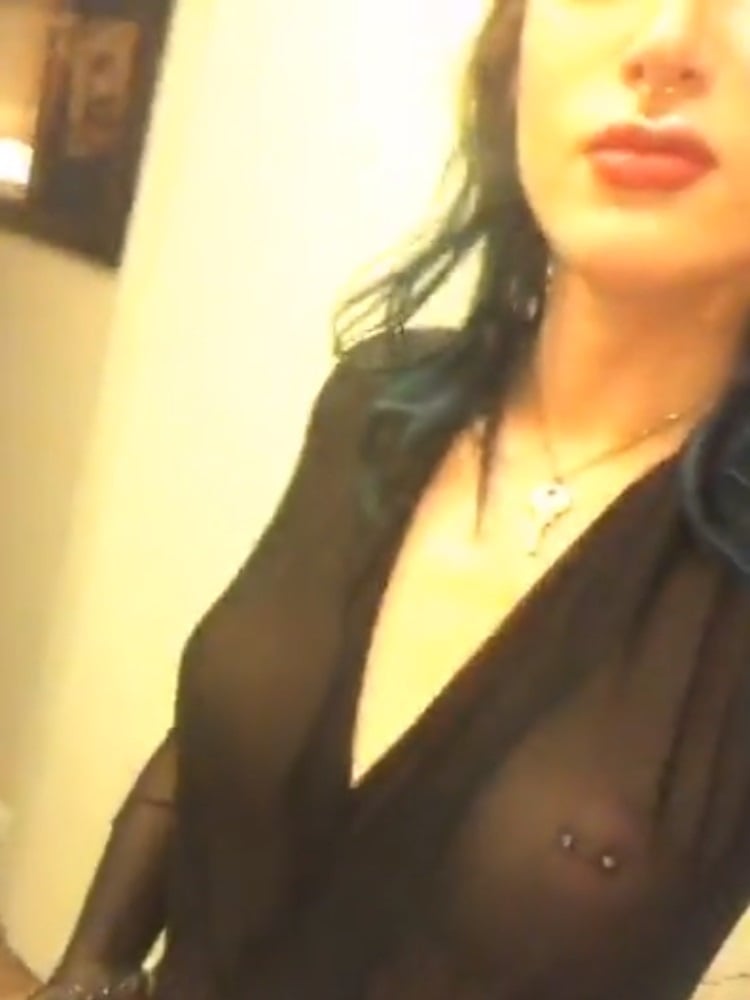 Of course this is the 2nd time in the past week that Bella Thorne has exposed her nude breasts in a video on social media (which she has been supplementing with photos of her puffy nipples like the one above), and it is only going to get worse from here. Unfortunately I fear if Bella does not suffer her inevitable drug overdose soon her next degenerate live stream may be of her getting an anal bleaching.