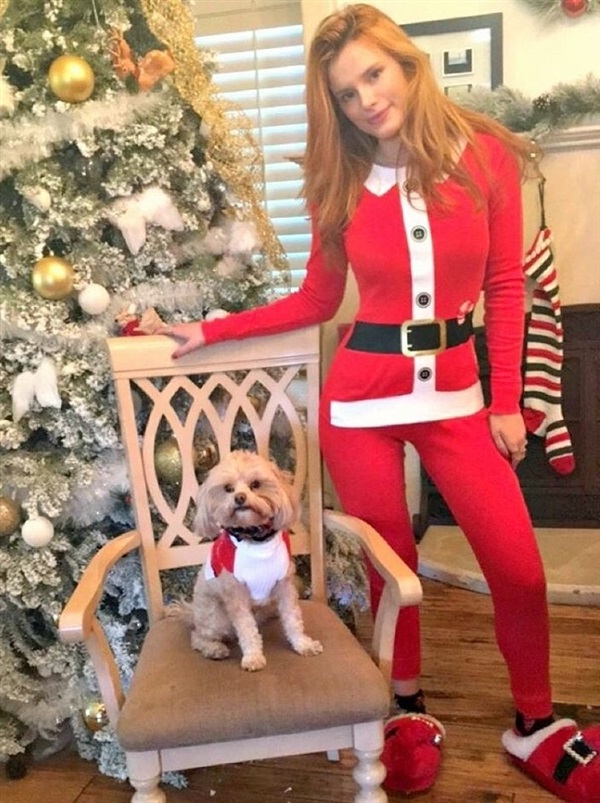 ---
18-year-old former Disney star Bella Thorne and 17-year-old "Modern Family" star Ariel Winter posted the photos above and below of themselves posing in their pajamas on Christmas morning.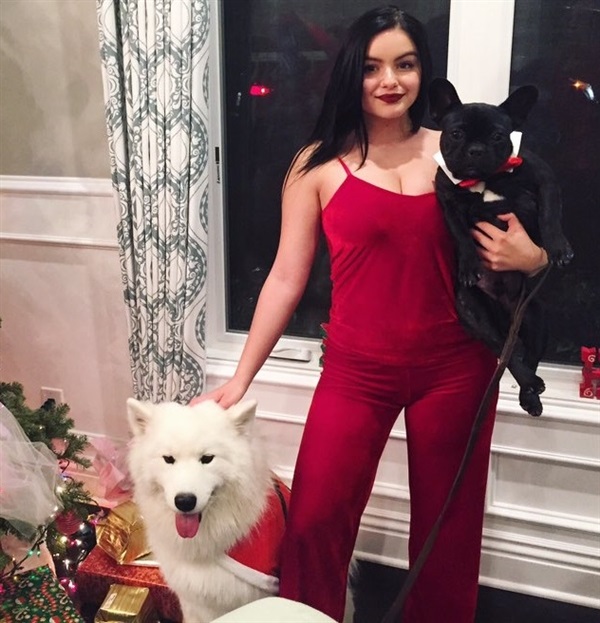 Despite the obvious signs of bestiality in these pics there is something attractive about the innocence of these young teen stars all decked out and excited on Christmas. It reminds me of my younger wives running down the stairs of my cave on Eid Al-Fitr morning to see how many Jew teeth and fig candies the beloved half-goat half-man mythical creature Ramadan Raajii has left for them in their sandals.
Of course unlike my wives, Bella Thorne and Ariel Winter never get the most precious gift in the whole world, and the one that they desire more than all others on Christmas morning… a mighty Muslim meat scud stuffed in their lady box.
Here are a couple of bonus Christmas PJ photos. The first is of "Wicked City" and "Tyrant" star Anne Winters and the second is of 15-year-old "Gotham" star Natalie Alyn Lind.