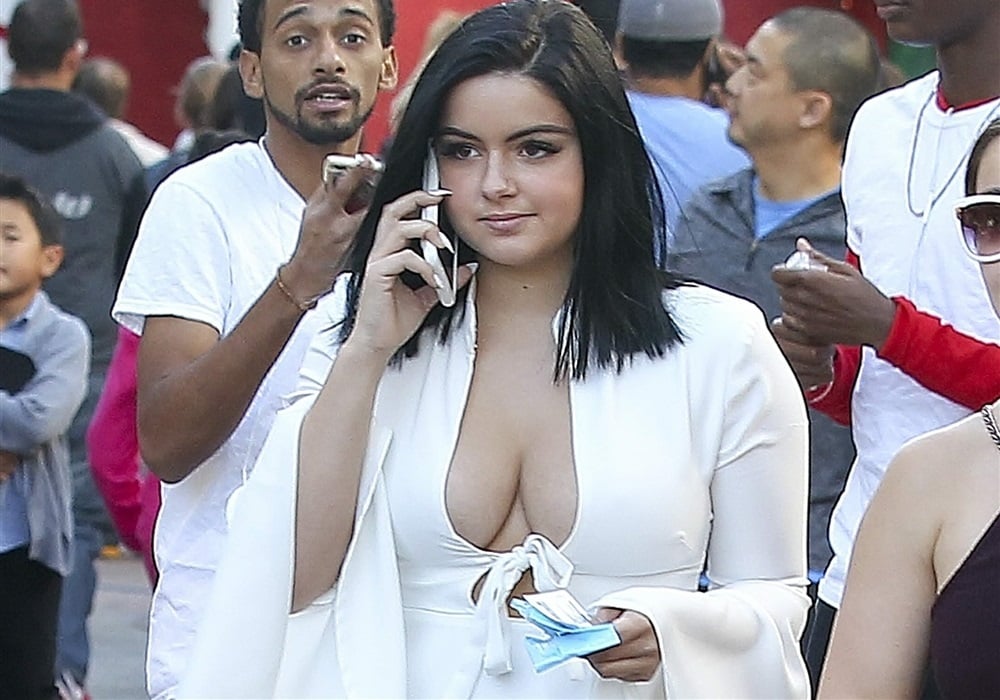 ---
18-year-old "Modern Family" star Ariel Winter takes her nieces to go meet Santa Claus with her tits hanging out of her top in the deep Christmas cleavage photos below.
Clearly by dressing like this Ariel is sending a clear message to Santa that she is a very naughty girl who wants to suck on his candy cane, have him hurry down her chimney, stuff in his yule log, and gift her a load of his man nog deep into her lady stocking.
Ariel's Santa fetish aside, what is really interesting about these pics are the excited looking black guys lurking in the background. No doubt if Ariel Winter gets any fatter they will be on her like flies to shit, and she will need a can of bear mace to keep the nig nogs off of her bloated boobies and backside… So if anyone is looking for a last second gift for Ariel, a nice rape whistle will certainly be much appreciated in the coming year.