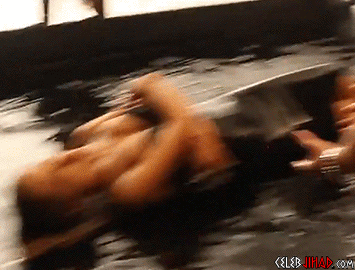 ---
Ariana Grande shows off her surprisingly full bosom in this behind the scenes GIF from the set of the music video for her new song about rough sex titled "Love Me Harder".
Clearly Ariana Grande is just begging for one of us virile Muslim men to slither our tunic snake up her perky tit valley, and drench her Kewpie doll face with gallons of our potent man seed.
If Ariana is lucky enough to survive being drowned in a tsunami of baby batter, then she may want to rethink her request to be loved harder. For as you can see in the GIF below, her tight little butt would be torn to shreds like a wet tissue by the powerful thrusts of our enormous Muslim meat sticks.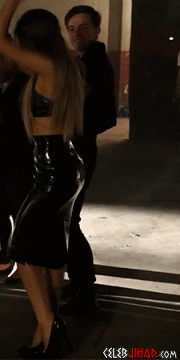 Yes if a Muslim man were to give Ariana Grande's ass a full strength pounding as she is requesting in this song, she would no doubt have to spend the rest of her life hooked up to a colostomy bag. Of course the Zionists who run the music industry would probably try and sell her used colostomy bags, so that they could then be making money off of collecting the shit coming out Ariana from both ends.