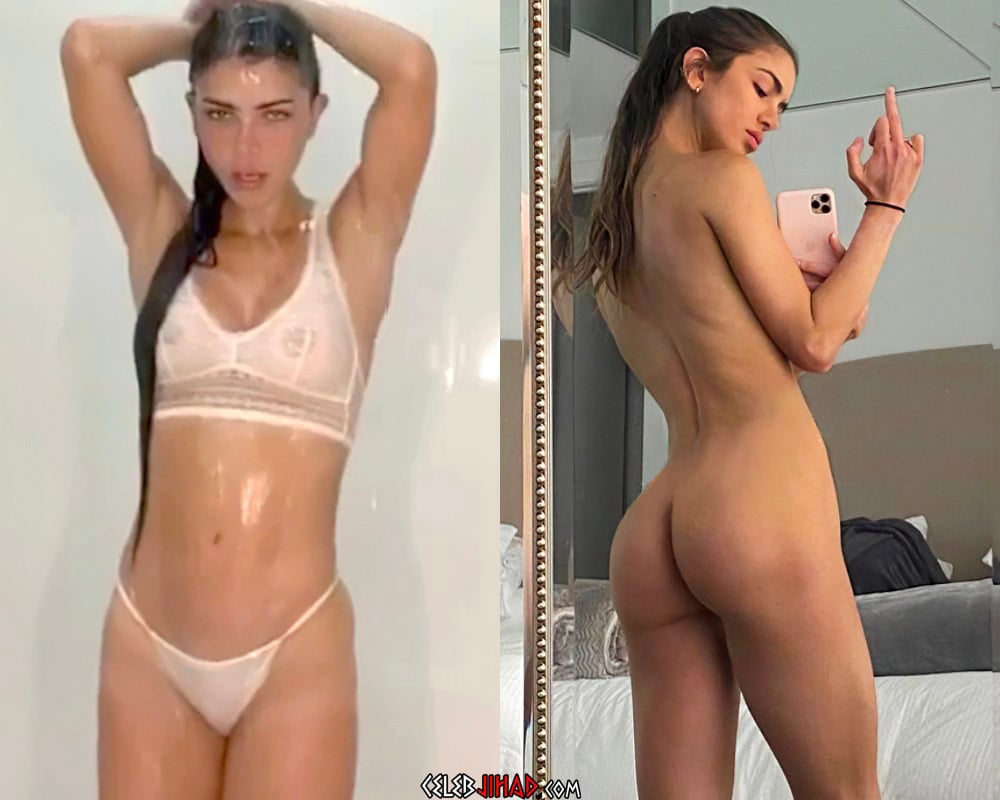 ---
Model Anllela Sagra has been on a tear lately, as she continuously flaunts her puffy nipples and nude ass cheeks to her 11+ million followers on Instagram.
As you can see from the video clips above and photos below, this Mexican minx from the heathen backwoods shithole country of Colombia has the muscular rock hard body necessary to withstand pulling the plow out in the poppy fields by day, and then take a plowing from a mighty Muslim meat scud at night.
Sadly Anllela squanders her sturdy frame by being a slut on social media… At the very least she should be doing something somewhat productive with her body by using her bulbous bolt-on titties to smuggle kilos of pure Colombian cocaine to the drug addled masses in the great Satan US of A.