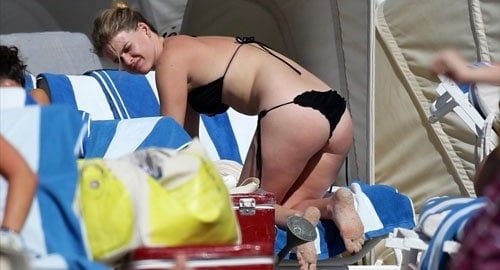 ---
Alice Eve is an English actress who is best known for her roles in the movies "Men in Black 3" and "Sex and the City 2", but from now on will be best known for the bikini pics below.
Though in serious need of toning, Alice Eve's pear shaped body shows promise, as she posses wide hips that are ideal for breeding and a shapely rump made for field work.
As these bikini pics show, Alice Eve would make a fine Muslim wife once she has her heathen Western ways beaten out of her. If any virile Muslim man is interested in undertaking this project I am sure her father will negotiate an excellent price to be rid of his troublesome actress offspring.