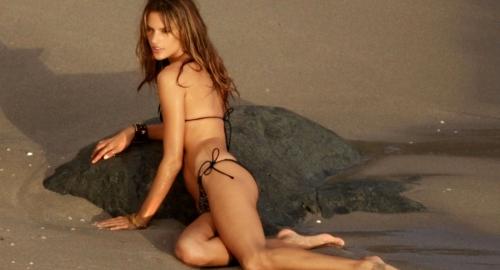 ---
Victoria Secret model Alessandra Ambrosio was on the beach modeling the hell out of some bikinis the other day. This woman is perfection! Not only is she flawless physically, but she has the work ethic of a goddamn mule.
Alessandra must have been out there rolling around on the beach and looking hot for hours. Do you have any idea how hard that is? Most girls can't even manage to look hot for a second, let alone all day!
In honor of all of Alessandra Ambrosio's hard work I've compiled a ton of pictures of her in various bikinis from yesterday. I think we should all take a minute and sit back and enjoy the fruits of her labor.