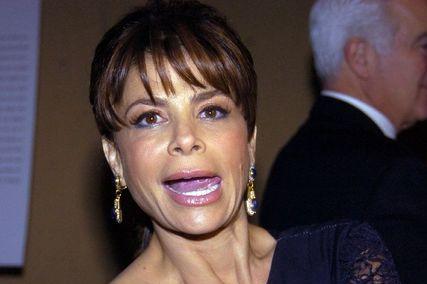 ---
A former contestant on the hit television show American Idol has been found dead outside the Los Angeles home of Paula Abdul.
News sites have reported the body of a woman discovered in a car parked near Abdul's home in Sherman Oaks yesterday was Paula Badslow, who had appeared on American Idol, in 2006.
Badslow, who was apparently infatuated with Abdul, had been mocked by the TV show's judges when she performed Proud Mary by Tina Turner in her audition. Even though she sang the song exactly as Paula Abdul would have.
The cause of Badslow's death is still undetermined, but friends have said that she was going to try to "party like Paula" just for one night. That may explain the vodka and horse tranquilizers found in her system, as well as the large amount of semen in her various orifices. Our source in the coroner's office tell us the semen comes from up to 3 different species of mammal.
Abdul released a statement saying she was "deeply moved by such an amazing act of dieing". Fellow Idol judge Randy Jackson quipped, "That is hot! She is on fire! Dogg!" when he heard of the news. Only Simon Cowell was less then overwhelmed commenting that he thought her death was "trite" and questioned her choice of location, "Dying in a car has been done before. I just don't think she is going to be remembered because of that"